NurturMe
Chiang Mai, 25 Jan 2013: In January 2013, I invested in Freed Foods Inc. to help them expand their NurturMe brand of organic baby and toddler foods. NurturMe provides an innovative new way to feed babies and toddlers. The NurturMe product line features dried pouches of pure ingredients that target the top drivers of foods sales growth: organic, convenience, and sustainability. For infants, mothers can mix it up with breast milk, formula or water to make a healthy puree. For toddlers, it can be mixed into kid's meals (grains, yogurts, etc.) to add important nutrients. NurturMe recipes include crisp apple pudding, plum peas froggy pasta, sweet bananas summer smoothies and crunchy carrots spaghetti Bolognese.
Founded by Caroline Freedman (CEO) and Lauren McCullough (COO), the company seeks to be the global leader in health-conscious infant and toddler foods. NurturMe is now available at top retailers including Whole Foods, Stop N Shop, Ralphs, HEB, Wegman's, Meijer and Babies R Us stores nationwide as well as in select international markets including Cold Storage in Singapore. It is also offered online at Diapers.com, Target.com, Walmart.com and Amazon.com.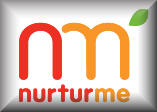 _________________
New Web Page
Chiang Mai, 16 Sept 2007: A new page has been added to this site. "Virtual Cemetery" is a collection of headstone pictures of my dead relatives. Click on the "Virtual Cemetery" button at the top of any page. The pictures are from cemeteries in Texas, Iowa, Missouri, Colorado, and Ohio.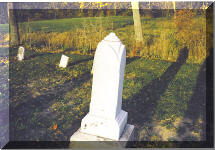 Peter Mark
25 Feb 1776 - 4 Aug 1854
You will also find some pictures of the cemeteries and some links to the cemetery websites. I would be happy to add more photos, so if anyone has pictures from family members that you would like to contribute, please send them to me.
_________________
Mark History in Library of Congress
Chiang Mai, 10 Oct. 2006: The history of the Mark Family was chronicled by Emma Mark and limited copies distributed to family members after her death in 1950. Her work was rewritten and published by Roy Mark in 2005. Copies of Roy's book has been sold and distributed to family members and interested parties in Texas, Louisiana, Missouri, Utah, New Hampshire, California and Washington D.C.
THE MARK FAMILY HISTORY has now been accepted into The Libriary of Congress in Washington D.C. The LOC Control Number is 2006367326 and the Call Number is CS71.M346 2005.
The Library Of Congress' website has Emma's death year incorrectly listed as 1947 and identifies the subject as "Marks Family", but otherwise accurately depicts the book.
All family members and others mentioned in THE MARK FAMILY HISTORY (see: Index of Names) can now, or in the future Rest In Peace knowing that their history will live on in the Library of Congress.
The Library of Congress' letter of acceptance of the book can be seen HERE.
_________________
Yogya Earthquake
Chiang Mai, 2 June 2006: My longtime employees and friends, Joko and Widodo (Dodo) were effected by the Indonesian earthquake, centered just south of the city of Yogyakarta, Indonesia.
Joko lives with his family in the village of Giritontro, about 100 miles east of Yogyakarta City. Joko, his wife and three daughters were jolted awake in the early morning hours of 27 May by the 6.2 quake. Joko reports that they all ran for the safety of the outdoors in a panic. Although badly shaken, no damage was done to the house. The family was effected however when they learned that two distant relatives of Joko's wife died in the town of Bantul, just south of Yogyakarta.
Dodo lives much closer to the epicenter. His village of Paliyan, in Yogyakarta Provence, is just 25 miles east of the city. Dodo's family too were awakened by the earth's rumbling and scurried to safety outside the house. Dodo, his wife Miyati, their 9 year old daughter Novi, and 17 month old son, Christofer were all uninjured. Their house however did not escape undamaged. The damage was considered slight, with windows and roof tiles broken and minor cracks in the walls. A dozen or so fellow villagers however were not as lucky, loosing their lives when an enclosed market collapsed.
Joko made a trip to Bantul and Yogyakarta to survey the damage, and reports that the house that I lived in between 1999 and 2001 was completely destroyed. The second floor, with three bedrooms and a game room, fell into the ground floor. Some of the walls were still standing, but the house was considered a total loss. Joko didn't know of any injuries to the residents, or even if the house was occupied at the time.

The rent house that I lived in while in Yogya
Completely destroyed
_________________
House Dedication and Party
Chiang Mai, 22 November 2007: After completion of my new house in Chiang Mai and finally completing the lake and landscaping, it was time to have the house dedication and party expected by the local villagers.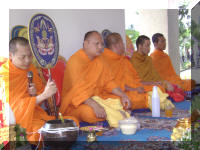 The Buddhist ceremony lasted about one hour and was very interesting. The party that followed was a success as everyone seemed to have an enjoyable day. More pictures of the ceremony and house can be seen here.
View More Ceremony and Party Photos Here
_________________
More Floods Bring Tragedy
Chiang Mai, 8 October 2005: Two more floods—in late September and early October— brought flood waters and tragedy to my house. Nelly, my little schnauzer, apparently drank some of the floodwater and became infected with Leptospirosis, caused by ingesting mouse urine, in this case spread by contaminated floodwaters.
Upon my return from Indonesia on 3 October, I found Nelly quite sick with nausea and diarrhea. The vet diagnosed Leptospirosis, but more importantly identified that Nelly's kidney was shutting down as a result. Antibiotics were administered to counteract the Leptospirosis, but the damage to the kidney had been done, and Nelly's condition continued to deteriorate.
Nelly died in the late night hours of 7 October 2005 of kidney failure, in her seventh year, seventh month and twenty-fifth day.
Nelly was born in Jakarta, Indonesia of an American Sire and an Indonesian Dam. She lived her brief life in Jakarta and Yogyakarta, Indonesia, and in Chiang Mai, Thailand.
Nelly will be missed my many.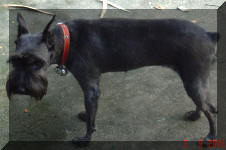 Nelly
12 February 1998 — 7 October 2005